Hulu plans to add 189 new TV shows and movies to its streaming lineup in September, according to EW.com.
Click Amazon: Today's 1-Day-Only Deals!
The new titles for September  will include the season six premiere of the Hulu original comedy, The Mindy Project, as well as several network season premieres such as Brooklyn Nine-Nine (Fox), Empire (Fox), Chicago P.D. (NBC), The Mick (Fox, pictured above), This Is Us (NBC) and Grey's Anatomy (ABC).
Click Amazon: Back to School Specials!
Other notable additions: Carrie, the Brian DePalma-directed classic horror film starring Sissy Spacek; the original Batman movie starring Michael Keaton; and the first two movies in the Robocop movie series.
Click Amazon: Best Sellers In Home & Kitchen!
Here is the complete list of new titles coming next month to Hulu:
September 1
Keeping Up With the Kardashians: Complete Season 13 (E!)
A River Runs Through It (1992)
Addam's Family Values (1993)
The Addams Family (1991)
Akeelah and the Bee (2006)
American Loser (2007)
An Inconvenient Truth (2006)
And You Thought Your Parents Were Weird (1991)
Autopsy (2008)
Barnyard (2006)
Batman (1989)
Batman Returns (1992)
Best Seller (1987)
Bio-Dome (1996)
The Black Stallion (1979)
The Blue Lagoon (1980)
Butterfly Effect 3: Revelations (2009)
Carrie (1976)
Contact (1997)
The Cove (2009)
The Cup (2012)
Dances with Wolves (1990)
Dare Not Walk Alone (2006)
The Dark Half (1993)
Disturbing Behavior (1998)
Dead Hands Dig Deep (2016)
Defiance (2008)
Down to Earth (2001)
Dr. Strange (2006)
Dying Breed (2009)
Eternity: The Movie (2014)
Fools Rush In (1997)
Fright Night (2011)
The Golden Child (1986)
Gridiron Heroes (2015)
Harriet the Spy (1996)
History of Jazz: Oxygen for the Ears (2012)
Hitch (2005)
Home Sweet Hell (2015)
Indecent Proposal (1993)
Invasion of the Body Snatchers (1956)
The Invincible Iron Man (2007)
Kama Sutra: A Tale of Love (1997)
Kill Me, Deadly (2015)
L.A. Twister (2004)
Lars and the Real Girl (2007)
Last Chance Harvey (2008)
The Last Godfather (2011)
The Levenger Tapes (2011)
The Loved Ones (2012)
Mad Hot Ballroom (2005)
Man About Town (2007)
The Men Who Stare at Goats (2009)
Mistress (1992)
The Monster Squad (1987)
My Girl (1991)
My Girl 2 (1994)
Nacho Libre (2006)
The Neverending Story (1984)
The Object of Beauty (1991)
Offspring (2009)
Ordinary People (1980)
Outbreak (1995)
The Pelican Brief (1993)
Planet Hulk (2010)
Poseidon (2006)
Princess Kaiulani (2009)
Pumpkinhead (2009)
The Rage – Carrie 2 (1999)
Red Garters (1954)
Remember the Goal (2016)
Return to the Blue Lagoon (1991)
River's Edge (1987)
Robocop (1987)
Robocop 2 (1990)
Sanctuary (2016)
Secretary (2002)
Shooter (2007)
The Silence of the Lambs (1991)
Silent Hill (2006)
Sinbad: Beyond the Veil of Mists (2000)
Sleepover (2004)
Spring Broke (2011)
Something to Talk About (1995)
Stomp the Yard (2007)
Surfer, Dude (2008)
Switchback (1997)
Tiger Raid (2016)
Thor: Tales of Asgard (2011)
Ultimate Avengers 2 (2006)
Ultimate Avengers: The Movie (2006)
Ultraviolet (2006)
Walking Tall (2004)
You Got Served (2004)
You Got Served: Beat the World (2011)
September 2
Adventure Time: Complete Season 8 (Cartoon Network)
Ben-Hur (2016)
Freaky Friday (1977)
Freaky Friday (2003)
September 3
The Eye (2008)
September 5
The Emperor's New Groove (2000)
Insatiable: The Homaro Cantu Story (2017)
Lilo & Stitch (2002)
The Lodge (2008)
Returning Citizens (2017)
Survivor (2015)
September 6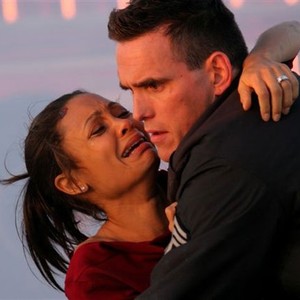 Crash (2005)
September 7
Total Bellas: Season 2 Premiere (E!)
Burden (2017)
September 9
The Magnificent Seven (2016)
September 11
The Orville: Series Premiere (FOX)
Top of the Lake: China Girl: 3 Day Premiere Event (Sundance TV)
September 12
The Mindy Project: Season 6 Premiere (Hulu Original)
Filth (2013)
September 13
Anomaly (2014)
Once Upon a Time in Shanghai (2015)
September 14
South Park: Complete Season 21 (Comedy Central)
Robo-Dog: Airborne (2017)
September 15
Good Behavior: Complete Season 1 (TNT)
An American Werewolf in London (1981)
Child of God (2013)
Endless Love (1981)
The Lookalike (2014)
The Road Within (2014)
Skating to New York (2013)
The Thaw (2009)
These Final Hours (2013)
The Women of Brewster Place (1989)
September 16
Tyler Perry's Madea Goes to Jail (2009)
September 19
Straight/Curve: Challenging the Beauty (2017)
Pirates (2014)
September 21
The Commune (2017)
Food Evolution (2016)
September 22
Doc McStuffins: Complete Season 4 (Disney Jr.)
Interview with a Hitman (2012)
Kiki (2017)
Killers (2010)
McCanick (2013)
Sword of Vengeance (2015)
Vengeance of an Assassin (2014)
September 23

Grey's Anatomy: Season 13 Premiere (ABC)
Your Pretty Face is Going to Hell: Complete Season 3 (Adult Swim)
September 25
Miles From Tomorrowland: Complete Season 2 (Disney Jr.)
Power: Complete Season 3 (Starz)
The Double (2013)
September 26
The Brave: Series Premiere (NBC)
The Voice: Season 13 Premiere (NBC)
September 27
Brooklyn Nine-Nine: Season 5 Premiere (FOX)
Law & Order True Crime: The Menendez Murders: Series Premiere (NBC)
Lethal Weapon: Season 2 Premiere (FOX)
The Mick: Season 2 Premiere (FOX)
This Is Us: Season 2 Premiere (NBC)
The ABC's of Death (2012)
Frankie & Alice (2010)
Hammer of the Gods (2013)
I Saw the Devil (2010)
Kiss of the Damned (2012)
Let the Right One In (2008)
Splinter (2008)
Survival of the Dead (2009)
V/H/S (2012)
V/H/S 2 (2013)
September 28
Chicago P.D.: Season 5 Premiere (NBC)
Empire: Season 4 Premiere (FOX)
Law & Order: Special Victims Unit: Season 19 Premiere (NBC)
Star: Season 2 Premiere (FOX)
Dance Flick (2009)
September 29
Family Matters: Complete Series (Warner Bros. Television)
Full House: Complete Series (Warner Bros. Television)
Hangin' With Mr. Cooper: Complete Series (Warner Bros. Television)
Perfect Strangers: Complete Series (Warner Bros. Television)
Step By Step: Complete Series (Warner Bros. Television)
Chicago Fire: Season 6 Premiere (NBC)
Ghosted: Series Premiere (FOX)
The Good Place: Season 2 Premiere (NBC)
Gotham: Season 4 Premiere (FOX)
Great News: Season 2 Premiere (NBC)
Superstore: Season 3 Premiere (NBC)
Will & Grace: Season 9 Premiere (NBC)
— Phillip Swann