Hulu plans to add 143 new TV shows and movies to its On-Demand streaming lineup in July, writes TVGuide.com.
The new title list will include all nine Star Trek movies and all three films in the Teenage Mutant Ninja Turtles series. Such classic films as Woody Allen's Manhattan, Bull Durham and Rosemary's Baby will also be added.
Hulu in July will also add the series premiere of NBC's Midnight, Texas and ABC's Somewhere Between.
The streaming service, however, is not debuting any original shows in the month.
Here is the complete list of new titles coming in July to Hulu:

Available July 1
48 Hours (1982)
8 Heads in a Duffel Bag (1997)
Altered States (1980)
Another 48 Hours (1990)
Area 51 (2015)
As I Am: The Life and Times of DJ AM (2015)
Bandits (2001)
Beverly Hills Ninja (1997)
The Blob (1988)
Boomerang (1992)
Braveheart (1995)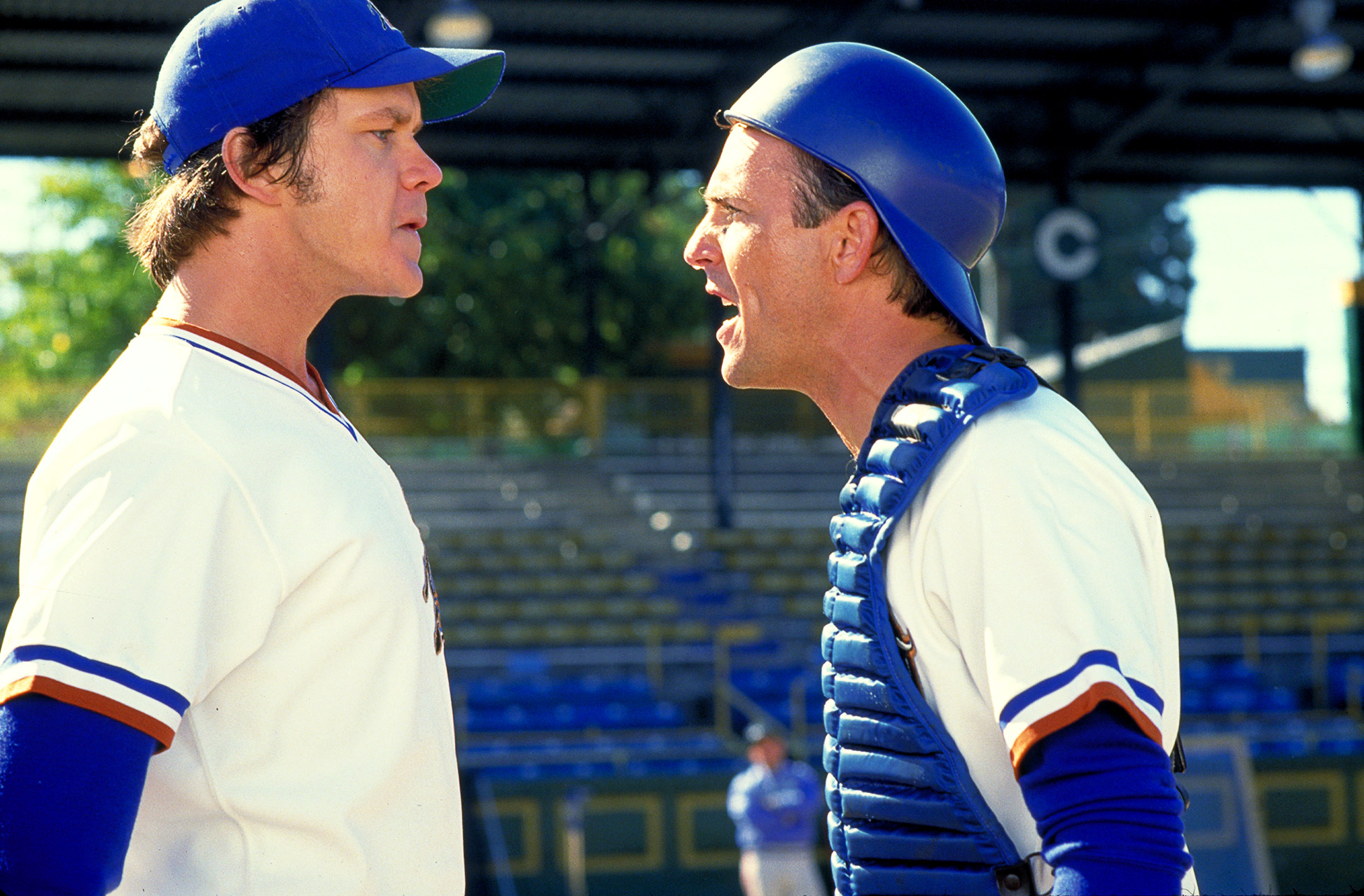 Bull Durham (1988)
Cat O'Nine Tails (1974)
Clear and Present Danger (1994)
Click (2006)
Coma (1978)
Dark City (1998)
Dead Calm (1989)
Death Wish IV: The Crackdown (1987)
The Devil's Advocate (1997)
Divine Secrets of the Ya-Ya Sisterhood (2002)
Dream a Little Dream (1988)
Drunk Wedding (2015)
The Eagle and the Hawk (1950)
Eight Men Out (1988)
Encino Man (1992)
The Fan (1996)
The First Wives Club (1996)
A Fistful of Dynamite (1972)
Flashdance (1983)
Fly Me to the Moon (2008)
Free Money (1998)
The Furies (1950)
Get Well Soon (2002)
Godsend (2004)
The Good, the Bad and the Ugly (1967)
House of the Dead (2003)
House of the Dead 2 (2006)
Hudson Hawk (1991)
The Hunt for Red October (1990)
John Carpenter's Vampires (1998)
John Grisham's The Rainmaker (1997)
Johnny Guitar (1954)
The Juror (1996)
Killing Zoe (1994)
Kingpin (1996)
Kingsglaive: Final Fantasy XV (2016)
Kit Kittredge: An American Girl (2008)
La Bamba (1987)
Les Miserables (1998)
The Letter (2012)
Lost Souls (2000)
The Lucky Ones (2008)
A Man Alone (1955)
The Mangler (1995)
Manhattan (1979)
Married to the Mob (1988)
The Mask (1994)
The Midnight Meat Train (2008)
Misery (1990)
My Dog Skip (2000)
Needful Things (1993)
Nerve (2016)
Payback (1999)
The Peacemaker (1997)
A Perfect Murder (1998)
Pootie Tang (2001)
The Presidio (1988)
The Professional (1994)
Reasonable Doubt (2014)
Rescue Dawn (2007)
Riding in Cars with Boys (2001)
Road House (1989)
Rosemary's Baby (1968)
Rustler's Rhapsody (1985)
Sacred Ground (1983)
Santee (1975)
School Daze (1988)
Scrooged (1988)
Sense and Sensibility (1995)
Sniper (1993)
Star Trek II: The Wrath of Khan (1982)
Star Trek III: The Search for Spock (1984)
Star Trek IV: The Voyage Home (1986)
Star Trek IX: Insurrection (1998)
Star Trek V: The Final Frontier (1989)
Star Trek VI: The Undiscovered Country (1991)
Star Trek VIII: First Contact (1996)
Star Trek VII: Generations (1994)
Star Trek: The Motion Picture (1979)
Suicide Kings (1997)
Syriana (2005)
The Tall Stranger (1957)
Teenage Mutant Ninja Turtles (1990)
Teenage Mutant Ninja Turtles 2 (1991)
Teenage Mutant Ninja Turtles 3 (1993)
The Pursuit of Happiness (2006)
The Water Horse (2007)
To the Arctic (2012)
Top Dog (1995)
Top of the Food Chain (2000)
Up in the Air (2009)
Walking Tall (2004)
The Witches (1990)
Wolfen (1981)
Available July 4
Jonah: A Veggie Tales Movie (2002)
Available July 5
The Eric Andre Show: Complete Season 4 (Adult Swim)
Prince Avalanche (2013)
The Sorcerer and the White Snake (2011)
Available July 6
The Bold Type: Series Premiere (Freeform)
Under the Gun (2016)
Available July 7
Pure: Complete Season 1 (Cineflix)
Available July 8
Our Kind of Traitor (2016)
Available July 9
Sliding Doors (1998)
Available July 10
Blood, Sand & Gold (2017)
Available July 12
Humpday (2009)
Melancholia (2011)
Talladega Nights: The Ballad of Ricky Bobby (2006)
Available July 14
Uncle Grandpa: Complete Season 4 (Cartoon Network)
Da Sweet Blood of Jesus (2014)
Available July 16
Inside Job (2010)
Available July 19
John Dies at the End (2012)
Available July 20
Tagged: Complete Season 1 (Awesomeness TV)
Available July 23
Touch of Light (2012)
Available July 24
Guardians of Oz (2017)
Touch of the Light (2012)
Available July 25
Midnight, Texas: Series Premiere (NBC)
Somewhere Between: Series Premiere (ABC)
Available July 26
Good Ol' Frieda (2013)
Oxford Murders (2008)
Available July 28
Betch: Complete Season 2 (Awesomeness TV)
Available July 30
96 Souls (2016)
Available July 31
Jeepers Creepers (2001)
— Phillip Swann