Both Sony's PlayStation Vue and Hulu were rocked with outages last night, leaving customers of both services unable to watch anything, according to social media posts and Twitter statements from the two companies.
According to Hulu and Vue, the problems have now been fixed and both services are operating normally early this morning.
But subscribers to PlayStation Vue, a live streaming service that competes with pay TV operators, began posting complaints at Twitter and other message forums last night around 8 p.m. ET that they could not watch any  channels. The outage appeared to last for at least three hours.
@amberlynne, who says she recently signed up for Vue's free 7-day free trial, posted a photo showing an on-screen message from Vue that the service was unavailable.
Amazon: Today's 1-Day-Only Deals 
"Guess I chose the wrong day to start my free trial," she wrote. "Not inspiring much confidence now, eh?"
Here is a copy of her photo of the error display:
DownDetector.com, a web site that tracks online activity, last night recorded that more than 1,500 Vue subscribers were complaining online at the height of the technical issue.
Some Vue customers said the service kept trying to load, but would then shut down. One subscriber posted a picture of this here.
The Twitter customer service team for Sony's PlayStation responded to the complaints with a link to its FAQ page, a move that was sharply criticized by many subscribers who said the service should provide more information.
Amazon: See the latest deals on electronics. 
Finally, at 11:28 p.m. ET, the Twitter customer team for PlayStation explained that the service had been under "maintenance. Services should be working properly now. Reboot your network devices and try again."
The online customer complaints declined sharply after that point.
Hulu's Troubles
Also starting around 8 p.m. ET, Hulu subscribers last night began posting messages at Twitter that they couldn't use the playback feature on the Video on Demand streaming service. At the height of the issue, DownDetector.com posted nearly 9,000 online complaints from Hulu subscribers.
Amazon: See today's best-selling TVs.
@Briesmiester wrote on Twitter that he received an on-screen display saying, "The operation couldn't be completed" when he attempted to play a video on Hulu. You can see a picture of the display here.
Here's a photo from another Hulu subscriber: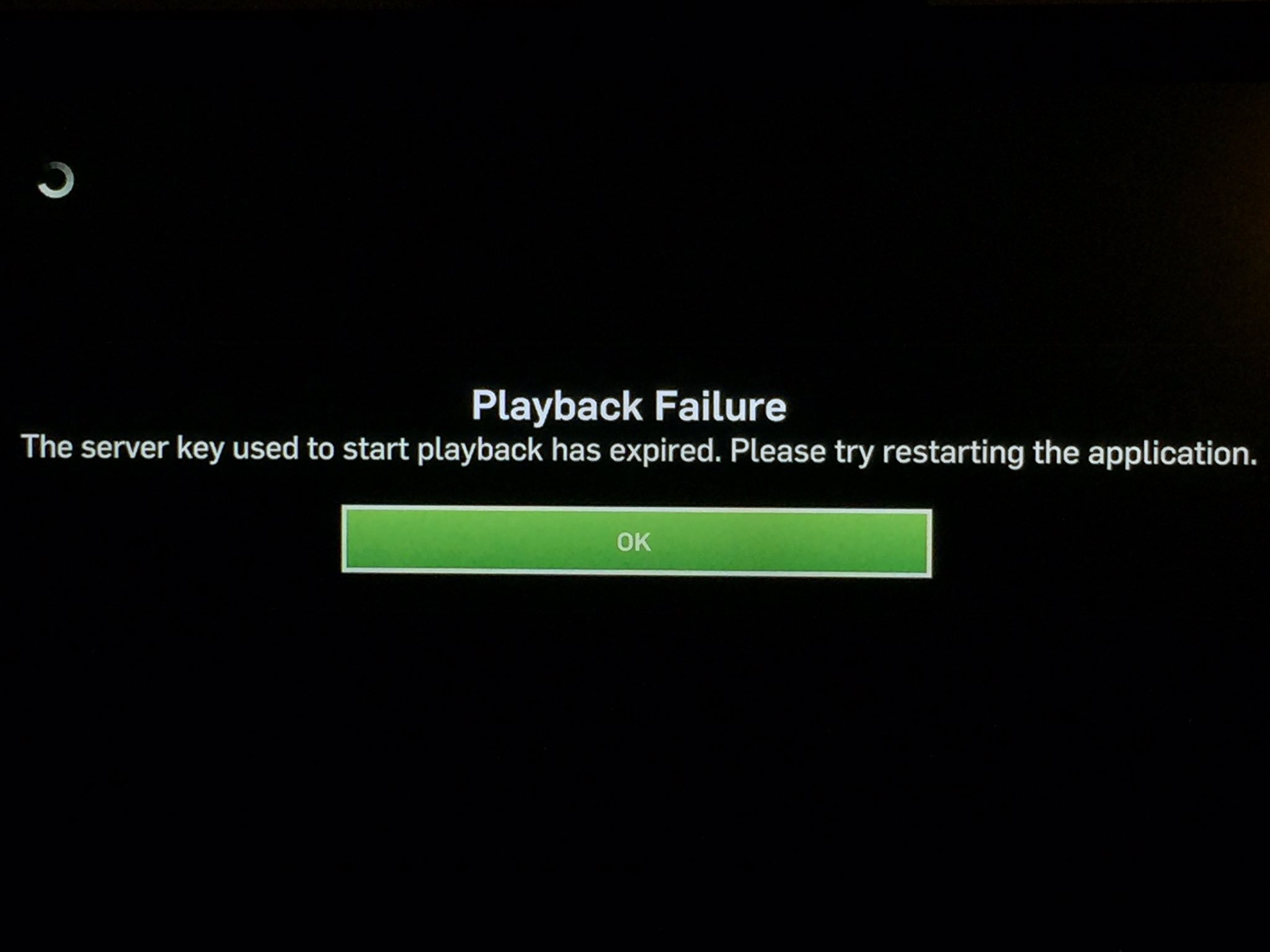 Unlike PlayStation's Twitter support team, the Hulu support team quickly acknowledged there was an issue, reporting that the service seemed to be working on computers, but not mobile devices or connected TVs.
"We are working hard to resolve the playback concern as quickly as possible. We appreciate your patience and apologize for the inconvenience," Hulu's Twitter customer service team stated.
At 11:58 p.m. ET, @Hulu_support tweeted that the problem had been resolved.
Amazon: 4K TVs for under $1,000.
"UPDATE: Changes put in place by our team should have playback back to normal. Please allow a few minutes for all servers to be updated," Hulu said.
Ironically, the technical snafus affecting Hulu and Vue occurred just several hours after YouTube announced it will soon launch a live streaming service to compete with DIRECTV Now, Sling TV and Vue.
While many consumers are looking for cheaper alternatives to pay TV, live streaming services have experienced frequent technical problems such as picture freezing, buffering, system outages and log-in issues.  DIRECTV Now has experienced several technical issues in the past week, including a dilution in picture quality and 'guide outages.'
Last night's troubles for Vue and Hulu (which is not a live streaming service, but plans to launch one soon) provided more evidence that those issues aren't going away.
— Phillip Swann