Scores of 4K TV owners have posted complaints online that the 4K picture on Amazon Prime's streaming service is so dark that it's nearly unwatchable.
The criticism, which can be found on social media sites, and Amazon.com forums, comes largely from owners of LG 4K TVs, but consumers who own Sony, Samsung and Panasonic sets are making the same allegations.
Amazon: Today's '1-Day-Only' Deals.
"Canceled my video subscription; it's unwatchable as I just get a headache trying to make out what the blurb of darkness is," writes 'Robin K,' a LG 4K TV owner, at an Amazon forum.

"When streaming a 4K movie/show from the Amazon Video app, I have been noticing it is extremely dark and there is no option in the Picture Adjustments for me to change anything," writes a Sony 4K TV owner.

The 4K TV owners say they rarely encounter the same problem when streaming a show in 4K on Netflix.
"Netflix UHD 4K content looks great…Amazon seems to lock the picture mode to HDR (High Dynamic Range) and it's next to unwatchable," says 'Bravo' at the Amazon forum.
Amazon: Up to 40% Off Turbo Tax.
As the owner of an LG OLED 4K TV (series B6), I have experienced the same issue when trying to watch an Amazon original show such as Goliath or Good Girls Revolt (pictured above) in 4K. As soon as the program starts, it feels like a dark filter has been attached to every light on the set, making details such as facial expressions and clothing texture difficult to detect. If the scene is set in a dark room, or at night, the effect goes from annoying to exasperating with shadows spilling all over the screen.
Some shows, and scenes, are worse than others, but generally speaking, the 'dark effect' is a problem on every Amazon original show in 4K.
I have asked Amazon for a comment since Tuesday and was promised a response several times. But this afternoon, Amazon's public relations office said it would have no comment for this article.
So why are Amazon's 4K shows so dark?
One possible cause for the issue is that Amazon's streaming app has only one setting for 4K: 'HDR Standard.' Netflix, however, offers three settings for 4K: Standard, Bright Room and Vivid. This permits the user to choose a brighter image if desired.
One CE industry source tells me that Amazon wants to offer just one setting because, in its view, it guarantees that the picturewill be darker, which is more cinematic; that's also the preferred choice of many directors and, the source says, Amazon is supporting their preference by only offering 'HDR standard.' (I asked Amazon about this theory, but again, the company will not comment.)
(It should also be noted here that some video enthusiasts prefer watching a dark picture, particularly in a dark room, although Amazon's 4K picture would seem to be even too dark for them.)
Amazon: HDTV Indoor Antenna: $29.
But today's consumers have come to expect a brighter picture and the 'HDR standard' setting will not deliver it unless the set owner manually changes the brightness level, which is problematic unless he or she has some knowledge of picture calibration. While the set owner might make the picture brighter, he or she could wind up making it even worse by incorrectly changing the other settings.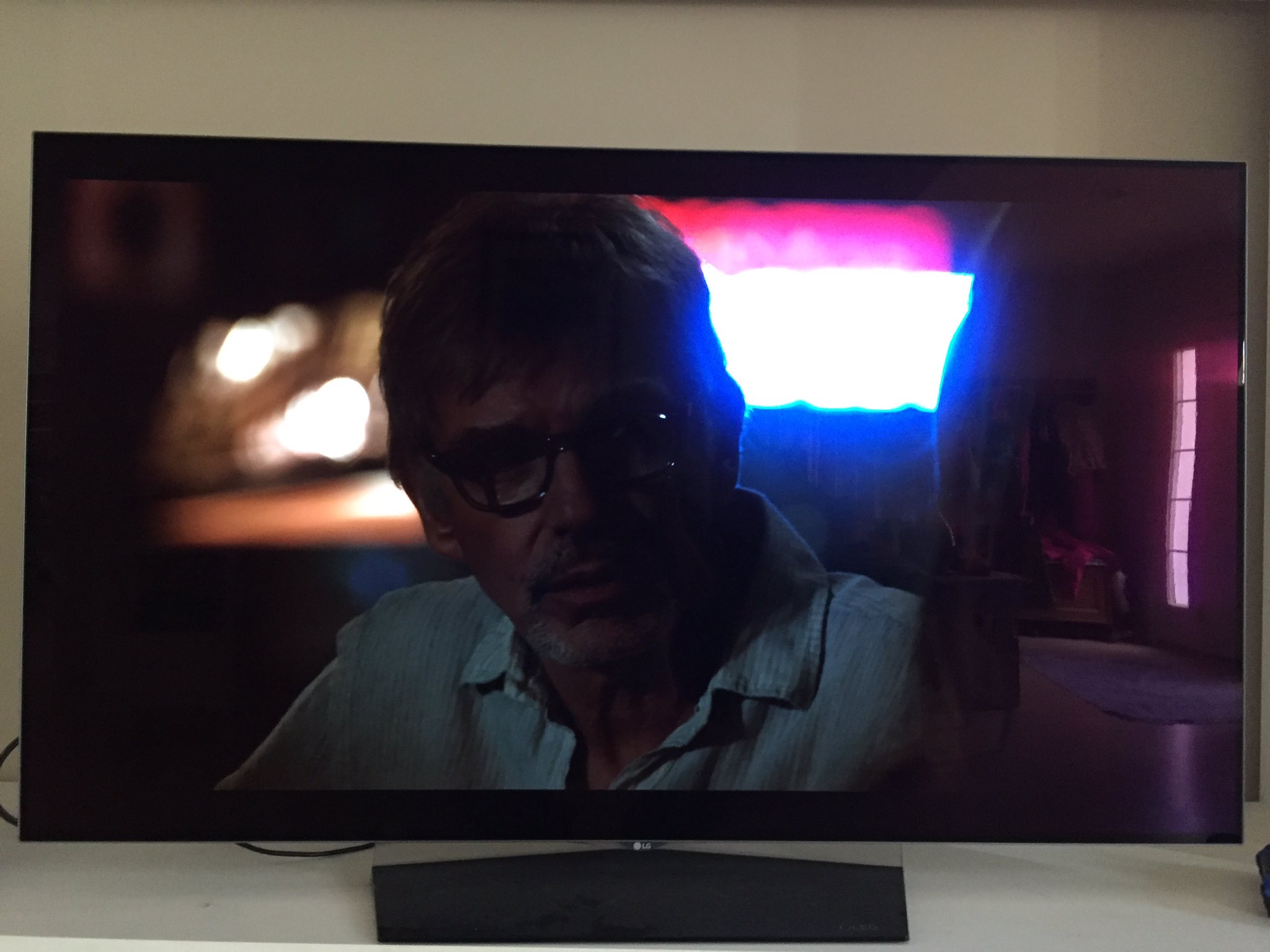 The Amazon original show, Goliath, offers both dark humor and a dark picture.
The Amazon 'dark effect' illustrates one of the problems facing the 4K industry. Whether viewed via streaming on Netflix or Amazon, or on a Blu-ray 4K disc, the 4K picture quality is very inconsistent. Some shows look better than others while some require changes to the TV's settings before you can appreciate any difference in the 4K picture.
For instance, on my LG OLED, some Netflix 4K shows such as Marco Polo and The Ridiculous 6 were encumbered with the 'soap opera effect' when I first started watching them. (if you're not familiar with the soap opera effect, the show looks like it was shot with a video camera rather than a traditional film camera. The result can be glaring and very unrealistic.)
Amazon Fire TV set-top w/4K: $89.
However, after I turned off LG's TruMotion setting, the soap opera effect went away, and the picture improved dramatically.
But I only knew of this little trick because I did some research online at forums populated by people who calibrate TVs for a living. I can only imagine what the average 4K TV owner is doing when or she first starts watching a show in 4K.
Amazon Fire TV streaming stick: $39
My guess is that we haven't heard more complaints from average consumers because so little programming is in 4K; people are likely still using their 4K TVs to largely watch High-Definition programming.
But as more 4K TVs are sold, and more programming becomes available in 4K, industry leaders and set manufacturers will need to address this problem or risk a backlash from consumers who can't understand why 4K's picture is either not better, or perhaps a bit worse than HD.
"I think the TV manufacturers and the streaming companies need to get together to figure out how to uncomplicate this as the average TV owner won't understand any of this," writes 'Gerald Schoenberg,' a 4K TV owner, at an Amazon forum.
— Phillip Swann