Hulu plans to add 69 movies and new TV shows to its streaming lineup in February, according to Entertainment Weekly.
The new Hulu lineup will feature all seven seasons of The Golden Girls, the 1980s NBC sitcom which starred Bea Arthur and Betty White;  season premiere of 24: Legacy, Fox's sequel to the counter-terrorism drama that starred Kiefer Sutherland; the mid-season premiere of The Mindy Project, the Hulu original comedy starring Mindy Kaling; and the complete season three of Murder in the First, the TNT anthology drama that was cancelled last year after three seasons.
Below is the complete list of new title additions for Hulu next month.
February 1
The Only Way is Essex: Complete Season 17
Addicted to Love (1997)
The American President (1995)
Black Hawk Down (2001)
Care Bears Movie (1985)
Chocolat (2000)
City of Angels (1998)
Dead Heat (2002)
Drop Zone (1994)
Dying Laughing (2016)
Escape from Alcatraz (1979)
Failure to Launch (2006)
The Firm (1993)
Forces of Nature (1999)
Forget Paris (1995)
The Fountain (2006)
Frankie & Johnny (1991)
From Dusk till Dawn (1996)

Girl, Interrupted (1999)
Hoosiers (1986)
How to Eat Fried Worms (2006)
Hubble (2010)
I Went Down (1998)
Judgement Day (1999)
Kiss the Bride (2004)
See Amazon's 1-Day-Only Deals!
The Machinist (2004)
Olympic Pride, American Prejudice (2016)
Payback (1999)
Pretty in Pink (1986)
Rent (2005)
Revolutionary Road (2008)
Rob Roy (1995)
The Running Man (1987)
Sabrina (1954)
Sabrina (1995)
Shakespeare in Love (1998)
Soapdish (1991)
There will be Blood (2007)
The Station Agent (2003)
Untamed Heart (1993)
Wild Bill (1995)
February 3
I Love You Phillip Morris (2009)
The Dog (2013)
February 4
Murder in the First: Complete Season 3
Margin Call (2011)
February 6
24: Legacy: Series Premiere
The Incredible Dr. Pol: Season 10 Premiere
Hostile Boarder (2016)
The Look of Love (2013)
Restored Me (2016)
February 7
APB: Series Premiere (FOX)
Gender Revolution: A Journey with Katie Couric: Special
February 8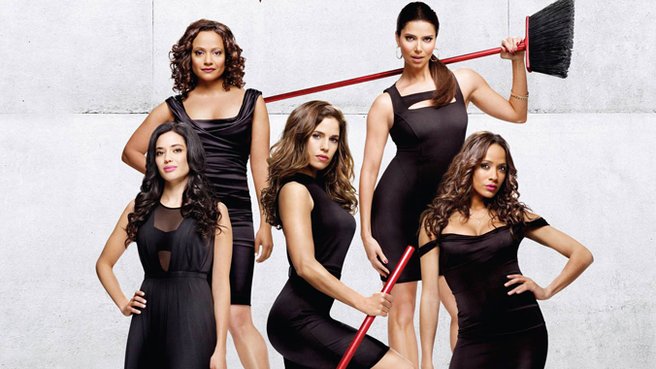 Devious Maids: Complete Season 4
Lawless Oceans: Complete Season 1
UnREAL: Complete Season 2
February 10
MasterChef Junior: Season 5 Premiere
February 11
Kampai! For the Love of Sake (2015)
February 12
Outback Wrangler: Season 2 Premiere
K.C. Undercover: Complete Season 2
Puppy Days: Complete Season 1
Snake City: Season 3 Premiere
February 13


The Golden Girls: Complete Series
February 14
The Mindy Project: Season 5B Premiere
February 15
American Teen (2008)
February 18
The Boondocks: Complete Series
February 20
As Cool as I Am (2013)
February 28
Taken: Series Premiere
The Voice: Season 12 Premiere
When We Rise: Series Premiere
— Phillip Swann